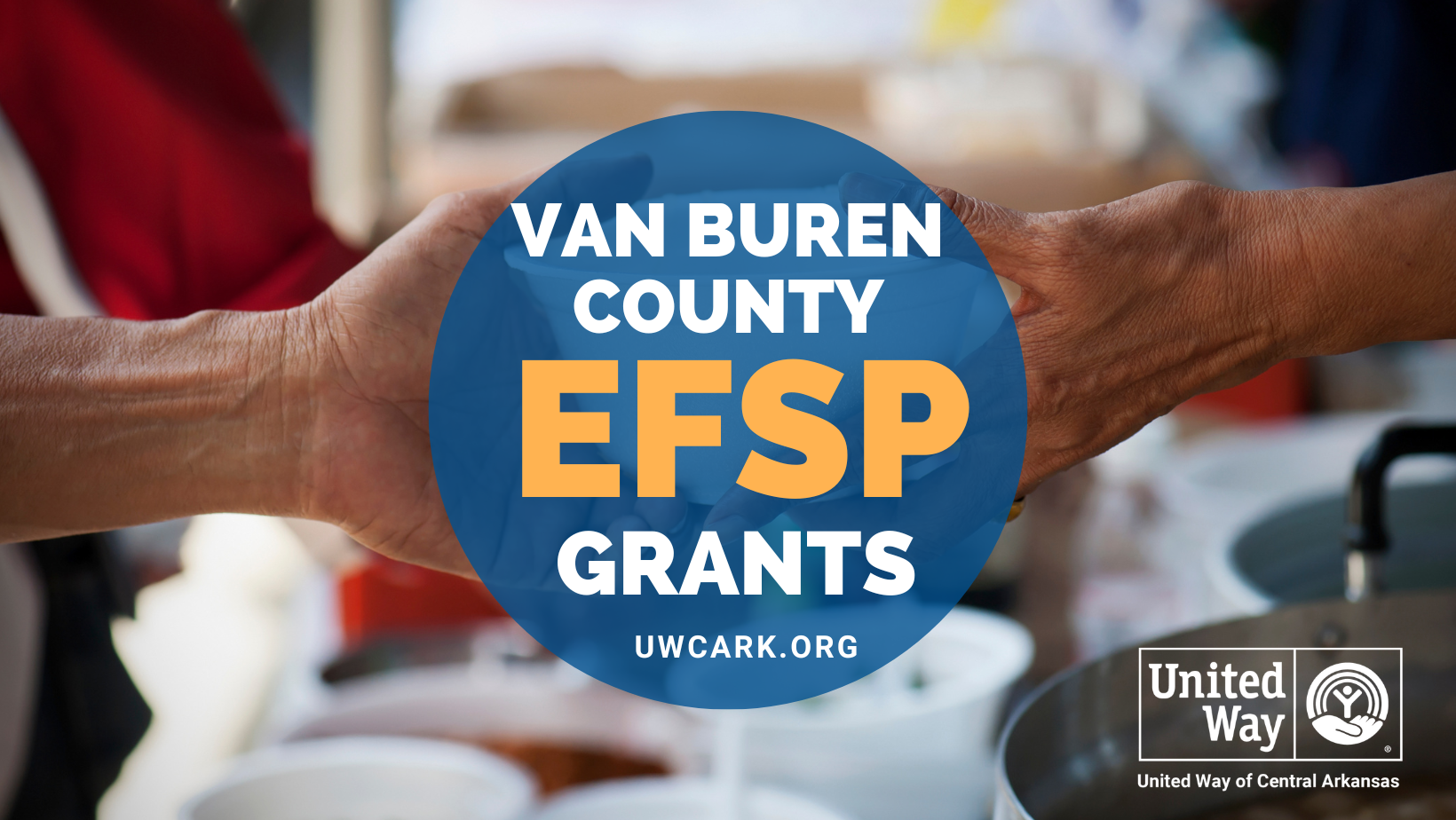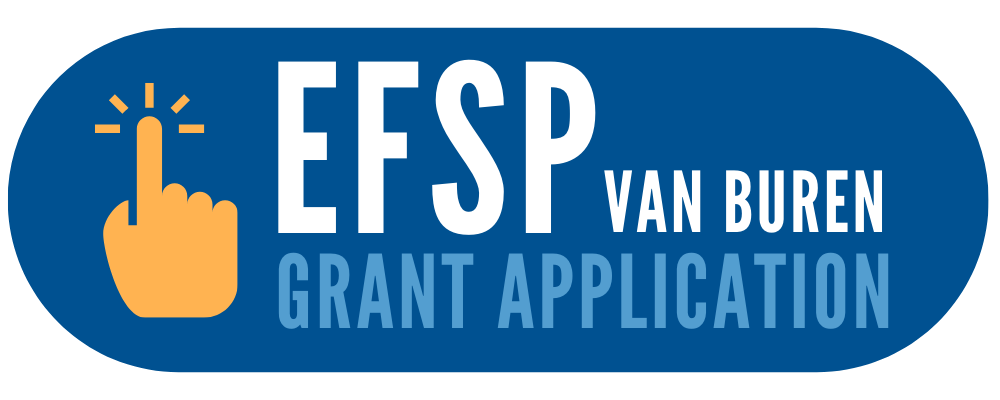 Your VAN BUREN COUNTY EFSP Phase ARPA (American Rescue Plan Act) & Phase 39 grant applications must be submitted by 11:59 pm on April 14, 2023.
VAN BUREN COUNTY, ARKANSAS HAS BEEN AWARDED FEDERAL FUNDS MADE AVAILABLE THROUGH THE
DEPARTMENT OF HOMELAND SECURITY (DHS)/FEDERAL EMERGENCY MANAGEMENT AGENCY (FEMA)
UNDER PHASE ARPA AND PHASE 39 OF THE EMERGENCY FOOD AND SHELTER NATIONAL BOARD PROGRAM.
Van Buren County, Arkansas has been chosen to receive $13,894 through Phase ARPA.
Additionally, Van Buren County, Arkansas has been chosen to receive $4,495 through Phase 39.
The selection was made by a National Board that is chaired by the U.S. Department of Homeland
Security's Federal Emergency Management Agency and consists of representatives from the American
Red Cross; Catholic Charities, USA; National Council of the Churches of Christ in the USA; the Jewish
Federations of North America, the Salvation Army; and United Way Worldwide. The National Board was
charged to distribute funds appropriated by Congress to help expand the capacity of food and shelter
programs in high-need areas around the country. Grant recipients may use funds to supplement/extend
existing resources and do not substitute or reimburse ongoing programs and services and cannot
supplant or replace funds from other sources already budgeted.
A local board made up of local representatives of the national board member agencies will determine
how the funds awarded to Van Buren County are to be distributed among the emergency food and shelter
programs run by local service agencies in the area. The local board is responsible for recommending
agencies to receive these funds and any additional funds made available under these phases of the
program.

The local board has established a priority for grants:
Other Food - Food vouchers, food boxes, or food for distribution from food pantries
Served Meals - Any food used in served meals
Mass Shelter - Direct expenses associated with housing a client in your own facility
Other Shelter - Hotel/Motel or other shelter 
Rent/Mortgage Assistance - Past due rent or mortgage assistance for eviction prevention
Utilities Assistance - past due or current bills due within 10 days for gas, electricity, oil, water or reconnect fees
Supplies/Equipment - for mass shelter or mass feeding - $300 limit per item
Rehabilitation/Emergency Building Repairs - building code violations, handicap ramp, etc. ($2,500 limit)
Under the terms of the grant from the national board, local agencies chosen to receive funds must:
Be private, voluntary non-profits or units of government.
Be eligible to receive federal funds.
Have an accounting system.
Practice non-discrimination.
Have demonstrated the capability to deliver emergency food and/or shelter programs.
If they are a private voluntary organization, have a voluntary board, and meet all other criteria specified in the EFSP manual.
Public or private voluntary agencies interested in applying for Emergency Food and Shelter Program
funds must complete an application at https://www.uwcark.org/grants. The deadline for applications to
be completed is 11:59 p.m. on April 14, 2023.